Resurgence Of The Oversized Sunglasses Trend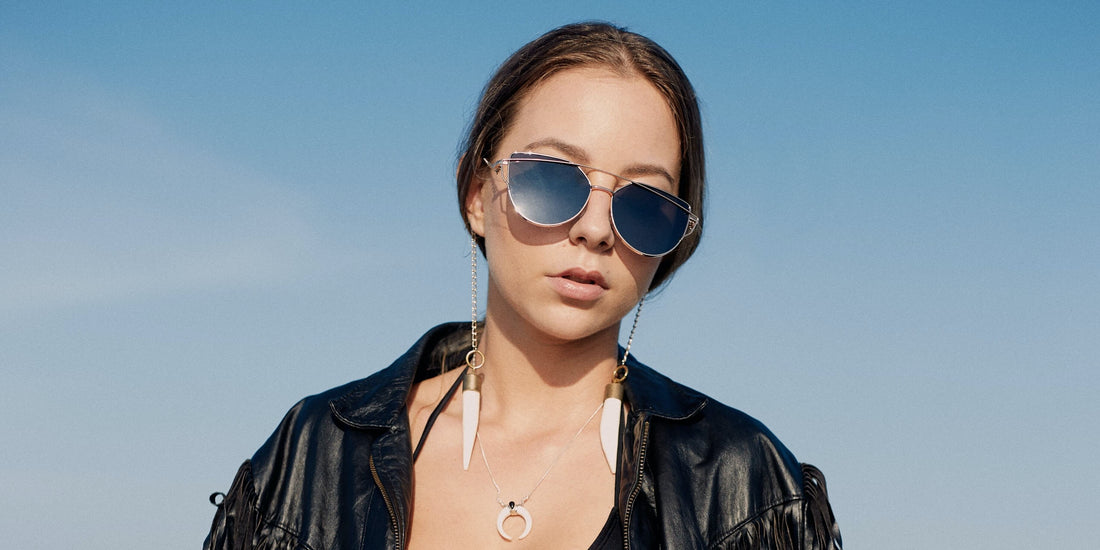 If you're wondering if big sunglasses are still in style, the answer is a loud yes! This season, choose trendy oversized sunglasses for that elegant look with a bit of movie star appeal. Since Jackie Kennedy pioneered the style in the early 1960s, oversized sunglasses have been the eyewear of choice for A-list celebrities wanting to travel incognito. They flatter a broad range of face shapes and sizes, may be worn with a retro-vintage or post-millennial appearance, and provide greater sun protection — or a wider viewing field — than standard frame designs.
What Exactly Are Oversized Sunglasses?
Oversized sunglasses are large-framed spectacles that are frequently used as a fashion statement. And they make a huge statement without you having to say anything. Oversized sunglasses speak for themselves. They broadcast your mood to the rest of the world while evoking the carefree attitude of movie stars. So oversized sunglasses designer keeps this in mind while looking for the options.
When First Lady Jackie Kennedy began wearing them in the 1960s, the oversized sunglass style became fashionable. She began wearing the spectacles to maintain a low and inconspicuous profile, and they became a fashion icon of her period. And who can forget Audrey Hepburn in "Breakfast at Tiffany's" sporting those enormous sunglasses?
Since then, several celebrities have embraced the big trend, ostensibly to travel discreetly. Oversized sunglasses, on the other hand, do little to conceal their identity. The exact reverse is true. As they sashay around the airport, appearing stylish and unreachable, the glasses actually function to draw even more attention to them. We've all heard that larger is better, but does this apply to large-framed sunglasses?
Oversized Sunglasses: How Big Are They?
The only need for enormous sunglasses is that they are bigger than conventional sunglasses. If you're concerned that this design will be too much for your face, keep in mind that these trendy sunglasses come in a variety of sizes and frame thicknesses. That means you may choose the size, thickness, and form that are most suitable for you. There's certain to be a pair with your name on them. Remember that larger lenses mean more protection, so giant glasses are a good choice for those hot summer days at the pool, park, or beach.
Who Is Appropriate for Wearing Oversized Sunglasses?
Take the help of an oversized sunglasses designer to select the option for you which complements your style and face perfectly.
Use Familiar Shapes – Or Try Something New.
The conventional wisdom for oversized eyewear buyers is to choose larger frames in a style that suits your face shape in standard frame size. Square or rectangular frames look best on round faces, but oval or circular frames are typically flattering on more angular face types.
These regulations, however, are not set in stone. Trying on large spectacles is an excellent opportunity to experiment with daring new shapes and hues.
How To Wear Oversized Glasses?
Every season, oversized eyeglass frames may be used to make a fun fashion statement. You should avoid wearing big frames with slouchy sweatshirts or drapey blouses since mixing too many oversized pieces at once might result in a messy look. Wearing a big hat or a vividly patterned scarf with huge glasses may also make your face look bigger.
If you are on the hunt for a new pair of sunglasses, make sure to consider how your size and shape affect your style. The Oversized Sunglasses Trend is growing in popularity because people want oversized shades to complement any face shape or hair color. This article has given you some insight into what's trending this year, so it may be time to update your look!